We are searching for Referees, Non-Skating Officials, Volunteers and of course SKATERS!!!!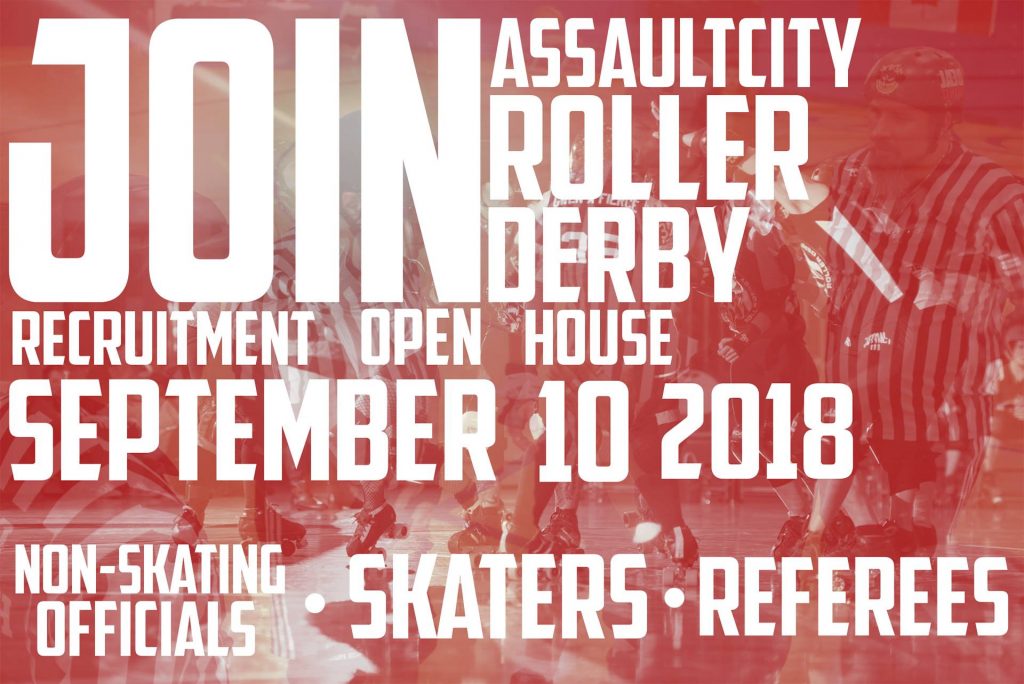 Assault City Roller Derby will be holding a recruitment open house on Monday, September 10th for potential skaters, referees, and officials. We'll meet you in the food court of Shoppingtown Mall, then walk you to our practice space to provide information about the league and give you a chance to talk with some of our members. Don't worry if you can't skate (yet)! We take people of all experience levels and teach you what you need to know to make the team! Classes start September 24th!
ACRD is the first and only roller derby league in the city of Syracuse. We are part of WFTDA, the Women's Flat Track Derby Association, and play competitively in bouts across New York State and beyond. Our motto is "Strong, Proud, Focused," which we seek to uphold both as a league and as a community.