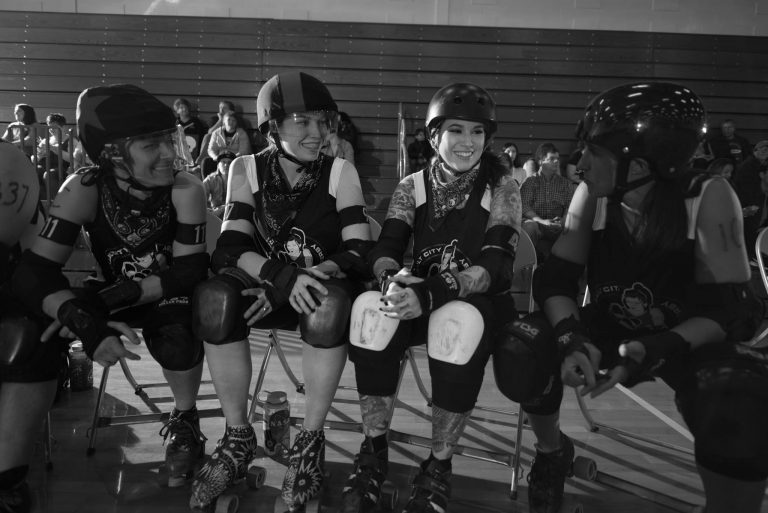 After twelve years as Assault City Roller Derby, we have re-branded ourselves as Salt City Roller Derby, with a new name and logo that better reflect our values, our community, and our identity as a league.
Please see this post for more information.
The league
Salt City Roller Derby is the only women's flat-track roller derby league in seasonally salty and snowy Syracuse New York. We are a 501(c)(7) organization founded in 2007, owned and operated by our skaters. Our skaters, volunteers, and officials are a diverse and supportive group of individuals from all walks of life who are dedicated to the sport of roller derby. League members pay monthly dues to fund our training, our travel, our practice space and equipment. Modern roller derby is real, full-contact, and hard-hitting: nothing you see on the track is staged or scripted.
Our affiliation
We are proud to be a member league of the Women's Flat Track Derby Association (WFTDA), an international governing body for women's flat track roller derby. WFTDA sets standards for rules, gameplay, and safety, and determines guidelines for the national and international athletic competitions of member leagues.
Press information
Name: Salt City Roller Derby
Abbreviation: SCRD
Motto: Strong – Proud – Focused
City: Syracuse, NY
Founded: 2007
WFTDA Apprentice League Standing: July 2011
WFTDA Full Member Standing: June 2013
Logo: