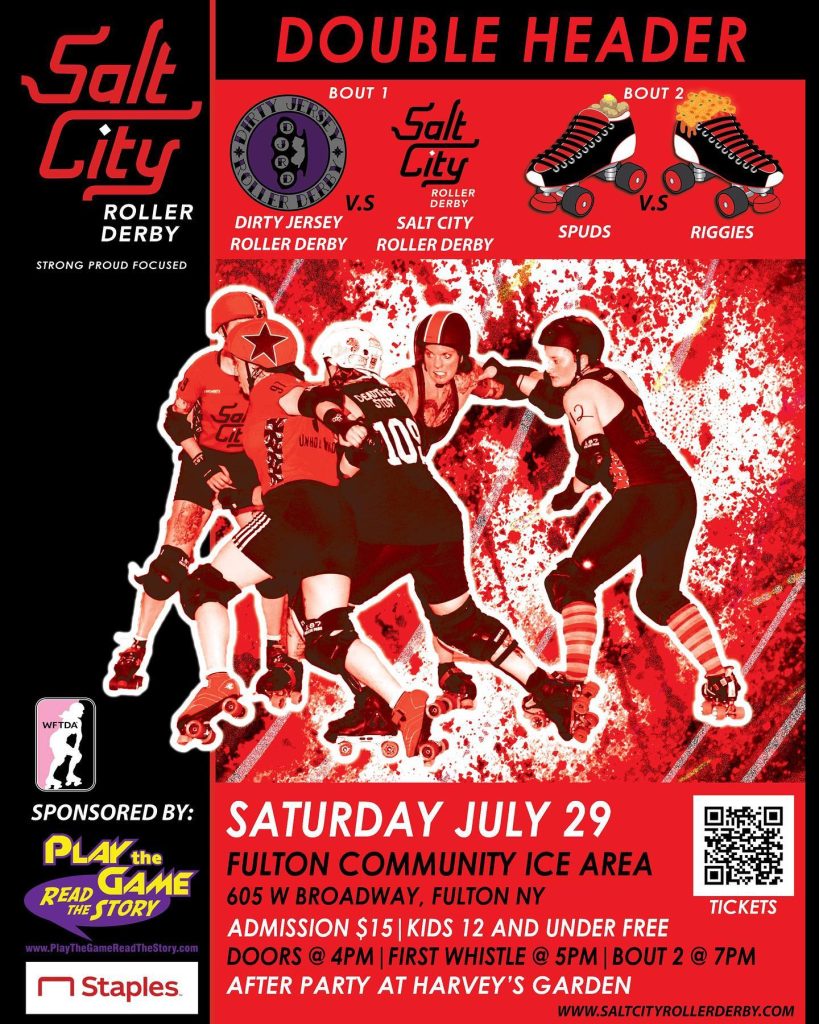 Join Salt City Roller Derby for a double derby event! We're hosting TWO games in ONE night.
Game 1 is Dirty Jersey V.S Salt City Roller Derby
Game 2 is SCRD's Home Teams Spuds V.S Riggies
Doors at 4pm
The first bout starts at 5pm, and the second bout starts at 7pm.
Bring chairs or a blanket to sit on as bleacher seating is limited!
We'll be offering merchandise and snacks during the night.
After party location is at Harvey's Garden
1200 E Water St, Syracuse, NY