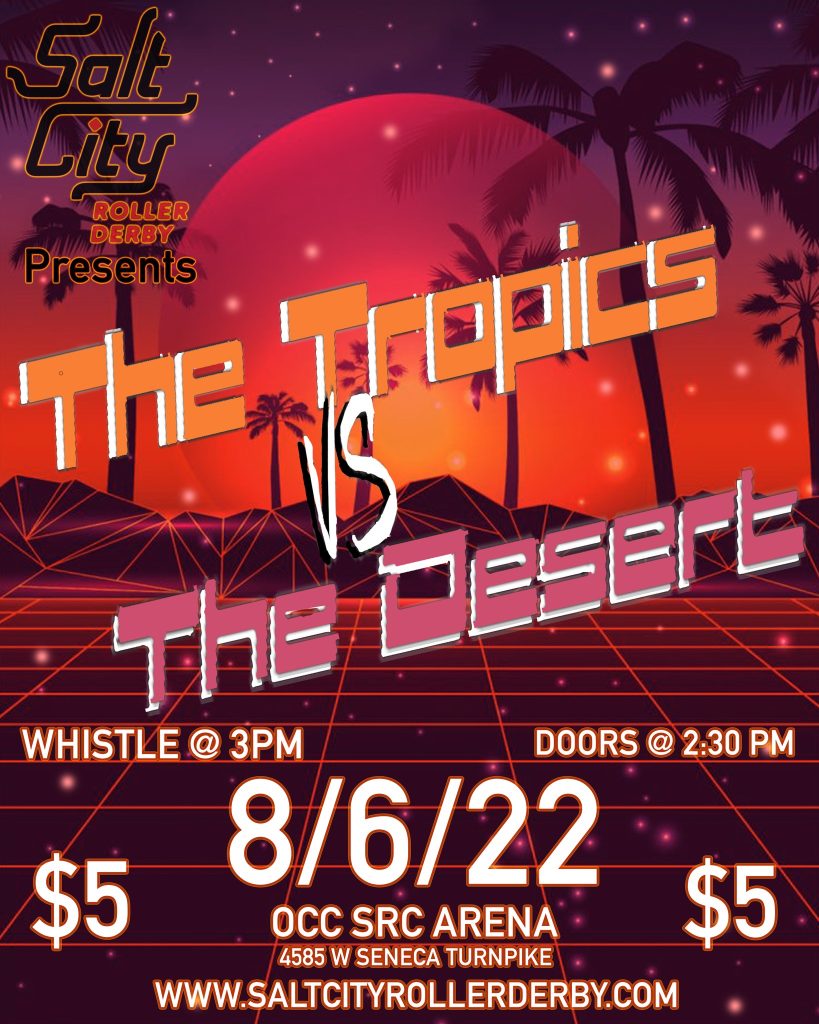 Beat the summer heat and catch some live roller derby action with this fun summer scrimmage hosted by your Favorite local Roller derby team… Salt City Roller Derby!
Watch as skaters from SCRD and other leagues across central and upstate New York in a Tropics vs Desert themed mash up!
Teams will be announced soon!
Doors will open at 2:30pm and the first whistle is at 3pm. Tickets are $5 at the door and kids 12 and under are free.
We encourage people to dress up in theme if possible and choose your side, either Tropical or desert!
***All guests are REQUIRED to wear masks upon entry and while in the SRC ARENA GYM. Please try to follow social distancing if possible.***
Interested in becoming a roller derby skater or referee? There will be information at the scrimmage about how to sign up for SCRD's September new recruits bootcamp, and some of our skaters will be available afterward to answer questions about getting involved with roller derby. We will also have NEW SCRD MERCH for sale!