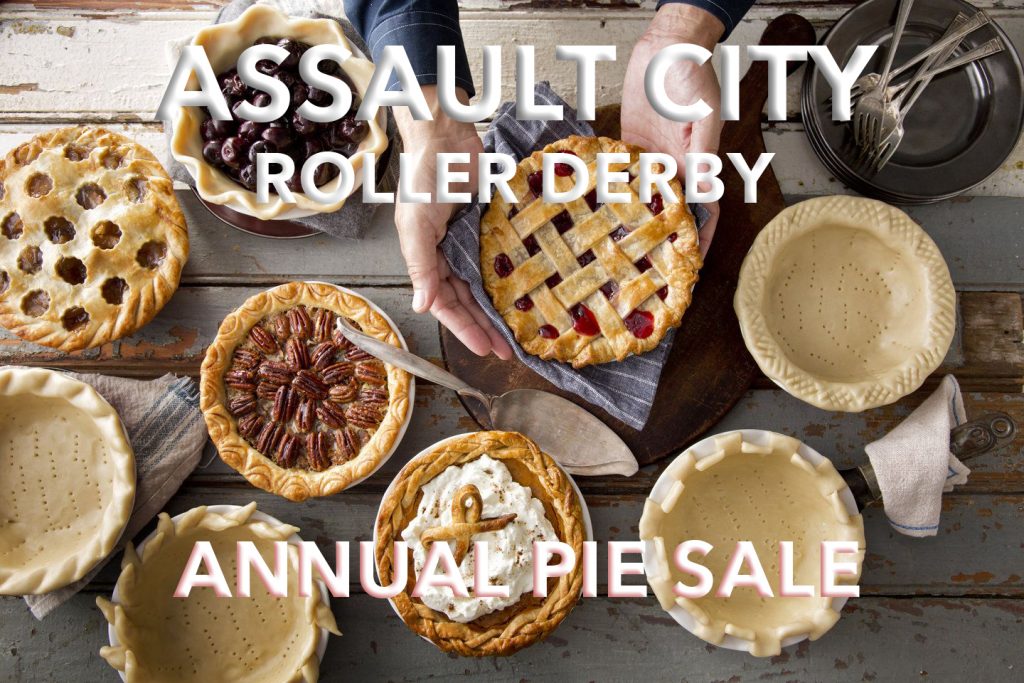 Don't mess with the hassle of baking your own pies for Thanksgiving!
Buy a pie from us instead!
Just $15 gets you a pie fresh-baked by one of our very own skaters, or you can get two pies for $25! That's a bargain for delicious pie and the satisfaction of knowing you helped support your local roller derby league!