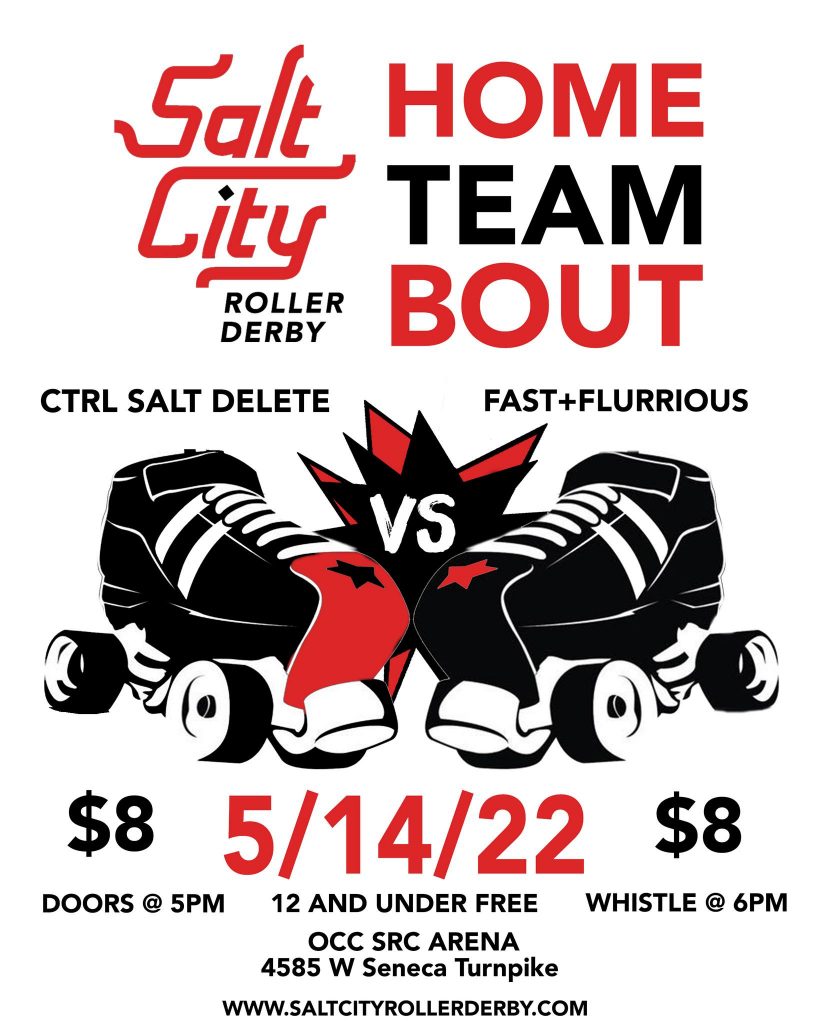 LIVE ROLLER DERBY IS BACK BABY!
Come watch your beloved Salt City Roller Derby in their first bout since 2019! CTRL Salt Delete will be taking on the Fast + Flurrious in a bout themed battle of the snow plows!
Tickets are $8 at the door and kids 12 and under are free!!!Come cheer on your favorite home team.*
All guests are REQUIRED to wear masks upon entry and while in the SRC ARENA GYM. Please try and follow social distancing if possible.
WE HAVE NEW MERCH!!!
Make sure to snag a new shirt or other items with our brand new logo!
During half time we'll introduce you to our newest recruits while we get them use to a crowd. They'll be playing a quick game of sock derby. A game of derby played in socks to keep the focus on how the game is played with out all the falling.
*due to covid-19 Salt City Roller Derby have created to inner league teams "Home Teams" to play against each other until cases go down, and other leagues in the area start up again. This is our solution to bringing roller derby back to Syracuse and still be able to keep our members and fans safe. See less