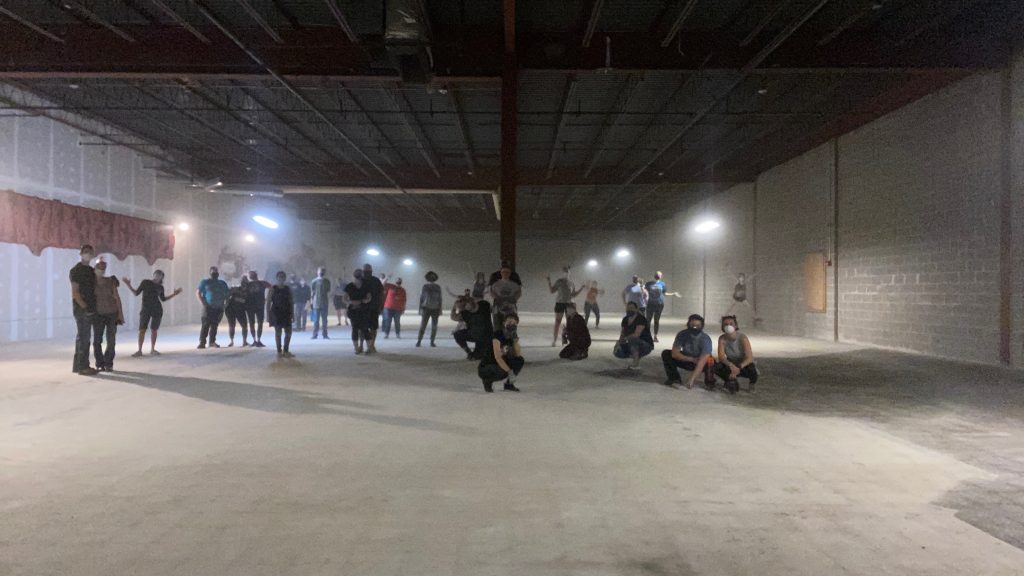 We are sad to announce that, as of October 17th, 2020 and after 12 amazing years, we will no longer be able to call The Vault in Shopping Town Mall our home. Through the laughter, tears, broken bones, bruises, new recruit classes, friendships, stressful practices, and team building, we were able to not only come together to play a sport that we all love, but create a family and a community. In the Vault, we lifted each other up when we were at our lowest. We were encouraged to fail, because everyone knew failing meant learning from your mistakes. We also celebrated success, passing skills tests, life milestones on and off the track.
We hosted a CPR clinic put on by our amazing EMTs who never seemed to miss a game. We also hosted NSO and Referee clinics, scrimmages, and even almost hosted a roller disco wedding. Division 1 skaters graced our track and taught us amazing skills within those walls. Every emotion you could ever think of was felt in this space. The league almost disbanded in 2014-2015 but a handful of eager-eyed new skaters never let it happen, and we continued their legacy, coming back stronger than ever in our 2019 season.
We rebranded and became a new league with new missions and goals and just when we seemed to be gaining momentum, Covid-19 hit. We haven't been able to skate in the Vault since March, when an executive order to shut all malls was given by the state of NY. This was a heartbreaking blow to the league and occurred right after our governing body decided that there would not be a 2021 season. The first time we have been fully together since then was to move everything out of our space. It's been a hell of a ride, and we all know the future holds so much promise for our league. Even though we have to say good bye to our second home of 12 years, we're hoping we will be able to say hello to a new home soon.
This is not the end of Salt City Roller Derby. We are still hosting socially distanced and mask-wearing outdoor meet ups, hitting the local trails, and having Zoom parties regularly. We're actively searching for a new space to call home, and are open to any suggestions or leads anyone in the community has. Covid-19 hit our league hard but through this all we have tried to keep our heads held high and remain true to our mantra…. being strong, proud, and focused.
Love always,
Salt City Roller Derby