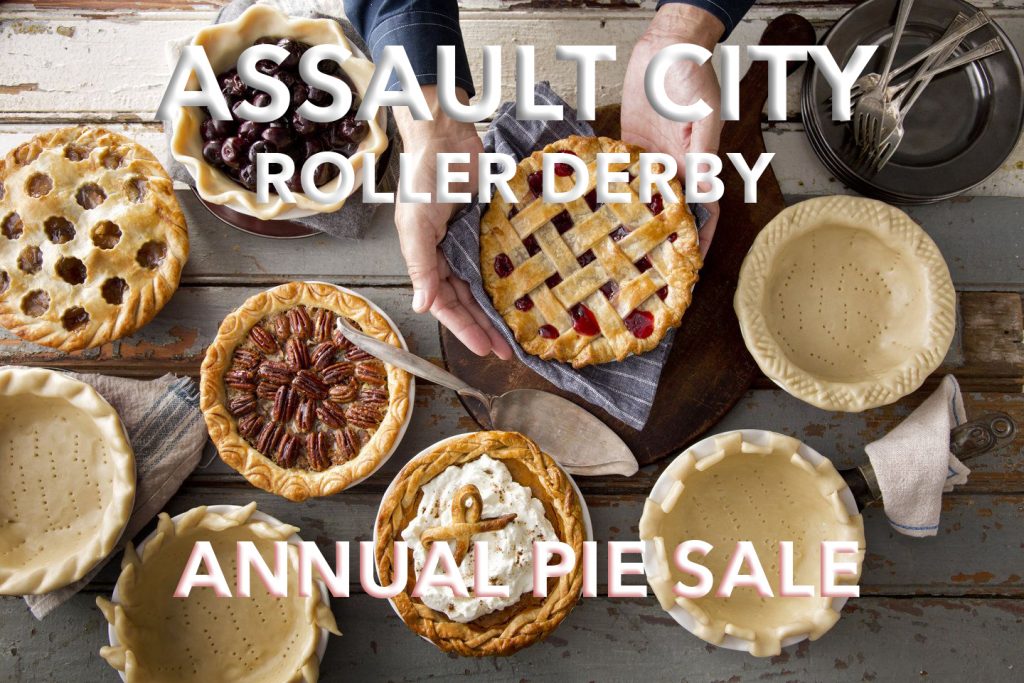 Don't mess with the hassle of baking your own pies for Thanksgiving!
Buy a pie from us instead!
Just $15 gets you a pie fresh-baked by one of our very own skaters, or you can get two pies for $25! That's a bargain for delicious pie and the satisfaction of knowing you helped support your local roller derby league!
Pickup Dates/Times:
11/25: 7:00-8:30pm Shoppingtown Mall food court
11/26: 7:00-8:30pm Shoppingtown Mall food court
The Details:
Choose the pie(s) you'd like to purchase from the drop down.
Add the pies you'd like to your cart. then check out (discount added at check out). We accept all major forms of credit card to pre purchase online or select cash upon delivery.
Bring your confirmation email or order number to the Shoppingtown Mall food court on Nov 25th or Nov 26th from 7-8:30pm to pick up your pie.
Enjoy a happy Thanksgiving with your tasty derby-made pie.
Pies are pre-sale only.
No extra pies will be sold day of pick ups unless already reserved.
No delivery unless worked out with a skater.
All pie sales will be cut off November 20th at midnight! No sales after (absolutely no exceptions) to ensure the creation and the delivery of these pies ?